OK folks, I have been bad! I made a mistake on my Election leaflet by including the photos of two schools. Alness Academy and Invergordon Academy are receiving new schools in the near future thanks to the funding package put together. However, whilst I am allowed to write about it, I cannot put photos of "a Council building". I must admit the photos were taken last October and I had not thought of them as "Council buildings", which of course they are. So I have agreed to ask you all who received a leaflet from me to ignore the photos of the schools. Also, apparently I was wrong to say the SNP Scottish Government paid for the whole of the Alness Academy, as my colleagues say that the Council are paying for some of it. I am waiting for clarification on this, but they might be right. However, it would not be going ahead without the Scottish Government money, that is for sure!
So I have to thank my colleagues of 10 years, Councillors Carolyn Wilson, Martin Rattray and Michael Finlayson for not only pointing this out, but for reporting me to the Returning Officer, who wants me to withdraw any leaflets that I can and publish the corrections. So I am doing this here tonight, so if you received my leaflet either ignore the photos of the schools or just do not vote for me because of the schools......vote for me because I work damn hard, I work a full-time week unlike any of my colleagues. I dedicate my life to my Councillor's job, because for me it is a passion.
Carolyn Wilson works full-time in her three shops and farm, where she can be seen everyday doing so, Martin Rattray works full-time at the Port Authority in Invergordon and Mike has his own business. I am unaware of his exact working hours. For my own part I work half a day Monday in my Invergordon salon and one day a week, often a Saturday in my Fort William salon, all the rest of the week days and evenings I work for my constituents in the Council job.
So, as well as reporting me to the Returning Officer, my 10 year colleagues have also gone to the Ross-shire Journal with this petty story. Shocked as I am the Ross-shire is printing a story on this non-story! But hey ho, whatever floats their boat, but why someone would be concerned because I made a small error on my Election leaflet, I do not know. As I said my voters should vote for me because I have helped them or their family or because I have brought many projects to fruition over the past 5 years such as: social house building, new schools, trial project for removal of some tanks from oil tank farm, seagull nursery reduction (cull) starting on 9th May, new playpark at Caberfeidh Drive (started 2 days ago), 20mph coming for South Lodge, new toilets in Invergordon, running of the Environment Group for 12 years, doing planters on the High Street and much much more, I could do on and on. Check out my website www.maxine-smith.co.uk ......So how short sighted is it of my 10 year councillor colleagues to clipe on me like this? Would like your views on that?
Also, there are MANY election leaflets in Highland containing photos of schools and other Council buildings and I am not reporting them! I attach a couple below for your perusal. Why single me out? Are they perhaps worried I have actually worked for the past 5 years? Who knows....anyway the polls will speak on May 5th.
Please share this post as I have to prove I have asked people to ignore my school photos or destroy my leaflet so they are not swayed by the school photos...thank you.

I picture below my NEW leaflet without photos of the real Alness and Invergordon Academies and a correction on the funding package for Alness Academy. Thank you all.
Check Facebook Councillor Maxine Smith for the photo of the election leaflet.

WELCOME TO Maxine Smith's Profile Website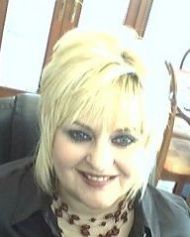 I check my emails every day so would prefer contact via email if possible: maxine.smith.cllr@highland.gov.uk
Click below to visit my page on Highland Council website:
PLEASE TELEPHONE ME ON 07751 227367 if you have an issue to discuss or something for me to follow up on your behalf.
My surgery is every 4-6 weeks across the ward.
You do not have to wait until I have a surgery to contact me, if you really need a home visit please let me know and I will do my best.
...........................................................................
page2

Invergordon's Floral Display

Watering Flowers

Jaki Gardner helping me water High St flowers

High Street Blooms 2006

Failte do Inbhir Gordhain

Community Spirited Firemen

Alex Salmond, First Minister

Christmas 2006, Castle Street, Invergordon

Santas MSP Rob Gibson and MSP Eleanor Scott

Invergordon Oil Rig
Current situation 2013
This personal website gives a brief insight into the personal profile of Maxine and the background that led her to politics and community work, with examples of her efforts for her local area and her experience in politics, community life and council work over the last 15 years, from 1992 when she first became involved in rescuing Newmore Primary School from its threatened closure and again in 1997 when she fought with hundreds of other parents in Ross & Cromarty to retain their small primary schools from the Council's axe. In 1998 five schools were reprieved locally - Tore, Mulbuie, Inverasdale, Newmore and Daviot and in Lochaber a 6th - Roy Bridge. Maxine insisted on a policy of no school closures against the wishes of the local community. Small schools and small teacher to pupil ratios are important in formulating youngsters' early years.
The new Cromarty Firth Ward 7 incorporates Evanton, Alness, Ardross, Newmore, Kindeace and Invergordon - approximately 8,000 constituents. This multi-member ward will have 4 elected Highland Councillors to serve it and who will be elected under the Single Transferrable Voting System (STV).
Maxine's message: I have been involved in community and political life since 1992 when I first became involved in saving Newmore Primary from closure and again in 1997. I joined the SNP in 1998 as they had been instrumental in backing the parents. I have been on different voluntary groups such as the Invergordon Community Council, Association, School Boards, Tourism Group, Flowers Squad and so on. I am still active on several and chair the Business Association and the Environment Group. I spend many hours a week on community work because I love helping others, which is why I stood for Council for the third time.
I stood for election in 1999 and 2003 as an Independent but although I came second last time I was beaten by Cllr. John Connell. I am however a determined, strong-willed, hard-working individual and would hope that the voters have seen the tenacity I have shown in the last decade in giving fully to community life. I know I can make a huge difference if given the chance to do so and am happy to work alongside other hard-working councillors to make this new Cromarty Firth Ward a better place for us all to live and work.
New Cromarty Firth Ward
This is made up of an area of over 8,000 people. Although most of my work has been centred on Invergordon or Newmore I am the kind of person who does everything to the best of my ability. I have spent a lifetime serving the public, first in my role in the Council's Education Department when I lived in Inverness in 1981, to my beauty business which began in this area when I moved to Ross & Cromarty in 1987. For 20 years I have served this area in one way or another. All I ask now is that you elect me on May 3rd for your Councillor, so that with that authority I can make a REAL difference to improve things for you in the Firth.
My children are now grown up and my son, David is an engineer in Glasgow with SSE, in charge of windfarm projects and my daughter manages our Alness beauty salon, Venus on the High Street, she is 21 and called Hayley.
---